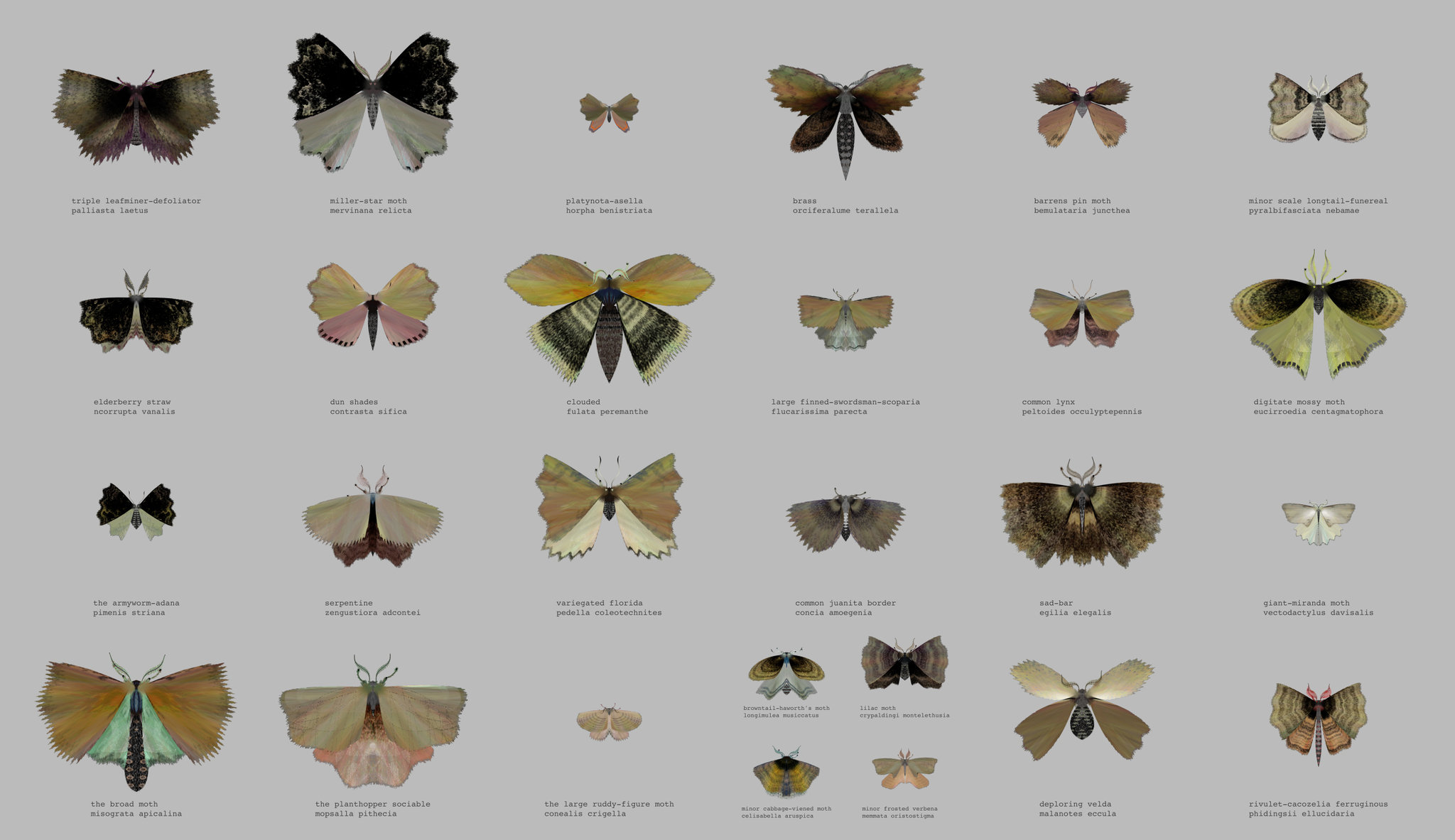 @mothgenerator è un bot di Twitter che genera sia le farfalle che i loro corrispettivi nomi in latino:
This bot tweets make-believe moths of all shapes, sizes, textures and iridescent colors. It's programmed to generate variations in several anatomical structures of real moths, including antennas, wing shapes and wing markings.

Another program, which splices and recombines real Latin and English moth names, generates monikers for the moths. You can also reply to the account with name suggestions, and it will generate a corresponding moth.